Composer
Lyric Writer
Studio Work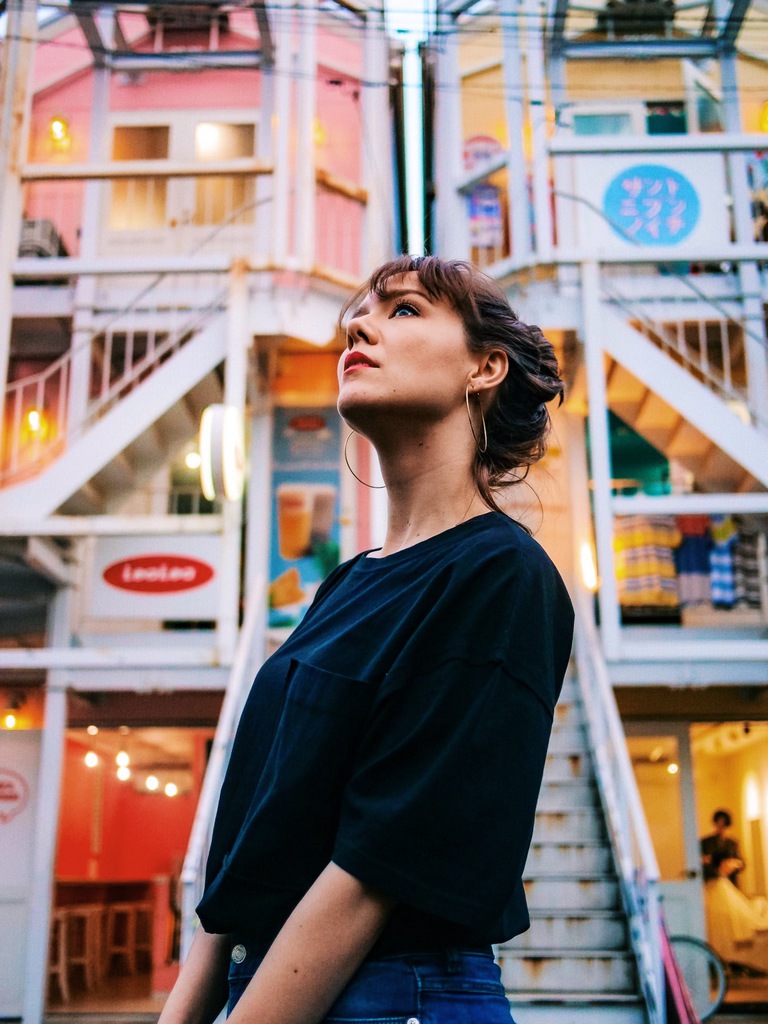 Lauren Kaori
Composer/Lyric Writer/Singer/Recording Director

東京生まれ。幼少の頃から教会で音楽に触れ育つ。
高校卒業後、ニューヨーク市立大学で音楽技術を専攻。米国では著名ゴスペルシンガーとの共演やバックシンガーに抜擢されるなど才能を発揮する。
2013年より日本を拠点にトップライナーとして活動を開始。国内外のクリエイターとの積極的なコラボレーションにより、多くのアーティストへ楽曲を提供する。
また、歌詞の英訳・和訳や、ボーカル・ディレクション(英語・日本語)も数多く行なっている。
Born in Tokyo. Exposed to music at church in her childhood.
Upon graduating from high school, Lauren studied music at the City University of New York.
In the States, Lauren showed her talent singing with well known American gospel singers and as a backing vocal singer.
Started writing songs as a top-liner in 2013 based in Japan.
She has been providing songs to various artists by collaborating with both domestic and international creators.
As a bilingual creator, Lauren works as a recording director (English/Japanese) and also provides lyrics by translating between Japanese and English.
TWICE-「Doughnut」「Pieces of Love」「STAY BY MY SIDE」(Lyrics)
TWICE- 「BETTER」「POLISH」「Pink Lemonade」(Lyrics, Compose)
MAMAMOO- 「Just Believe in Love」「You Don't Know Me」「Sleep Talk」(Lyric,Compose), 「Starry Night -Japanese ver.-」(Lyrics)
LE SSERAFIM-「Choices」(Lyrics)
ジャニーズWEST- 「Ya!Hot!Hot!」(Lyrics)
OWV- 「Let Go」「Alright」「You」「Na Na Na」「Roar」「Get Away」(Lyrics)
INI -「STRIDE」(Lyrics)
ラブライブ!(Sunny Passion)-「HOT PASSION!!」「Till Sunrise」(Compose,Lyrics)
ラブライブ!-「勇気のカケラ」(Compose)
アイドルマスターシャイニーカラーズ-「愚者の独白」「リフレクトサイン」(Compose)
藍井エイル- 「アイリス」(Compose)
L'Antica- 「ラビリンス・レジスタンス」(Compose)
Novelbright-「Friends for life」(Lyrics)
THE AGUL×竹中雄大(Novelbright)-「Remember I said」(Lyrics)
BananaLemon-「KIRAKIRA」「Take a Pic」(Compose,Lyrics)
ニックン- 「YOU (English ver.)」「Story of... (Japanese ver.)」「Stay In」「This Christmas Time」(Lyrics)
莉犬 (すとぷり)- 「Rainbow」(Compose, Lyrics)
BREAK TIME GIRLS-「Shake it」(Compose)
SparQlew-「Dance in the Twilight」(Lyrics)
鈴木みのり- 「One More Step」(Compose)
えのぐ-「Love me」(Compose)
悠木碧-「On My Own」(Compose)
Jun. K-「Hide and Seek, 1995」「MagritteIn My Room, 2013」(Lyrics)
TiA- 「UNTIL YOU COME BACK」(Lyrics)
Dream Ami- 「はやく逢いたい」「はやく逢いたい(Acoustic version)」(Compose)
沼倉愛美- 「What you want」(Lyric,Compose)
宇野実彩子 -「Lan-dadi」「Boon」(Compose)
AAA- 「MAGIC」(Compose)
E-girls- 「Move It!-Dream&anp;E-girls TIME」(Lyric,Compose),「Dance Dance Dance」(Lyrics),「Boom Boom Christmas」(Compose)「Express-Do Your Dance-」(Lyric,Compose)
Chuning Candy- 「19 -nineteen-」(Lyrics)
U-KISS- 「Stop Sign」(Lyric,Compose)
NICHKHUN(From 2PM)- 「Umbrella」(Lyric)
Da-iCE- 「君色」(Lyric)
2PM- 「Maybe you are」(Lyric)
Dance Earth Party- 「WAVE」(Lyric)
GOT7- 「Just right」(Lyric)
PINK CRES.- 「エゴイスティック」(Compose)「TOUGH GIRL」(Lyric)
Chuning Candy- 「COLOR」(Lyric)
May J.- 「Clap!」(Lyric,Compose)
GEM-「Tears in the sky」(Compose)
CHANSUNG(From 2PM)- 「夜に」(Lyric)
JUNHO(From 2PM)- 「時間を超えて」(Lyric)
高垣彩陽-「If」(Compose)
寿美菜子-「Bye Bye Blue」(Lyric,Compose)
96猫-「Chrimson Stain」(Lyric,Compose)
宮脇詩音-「また君に会える日」「#どこでもシェア~girlyparty~」(Compose)
住岡梨奈-「やさしくなれたら」(Compose)