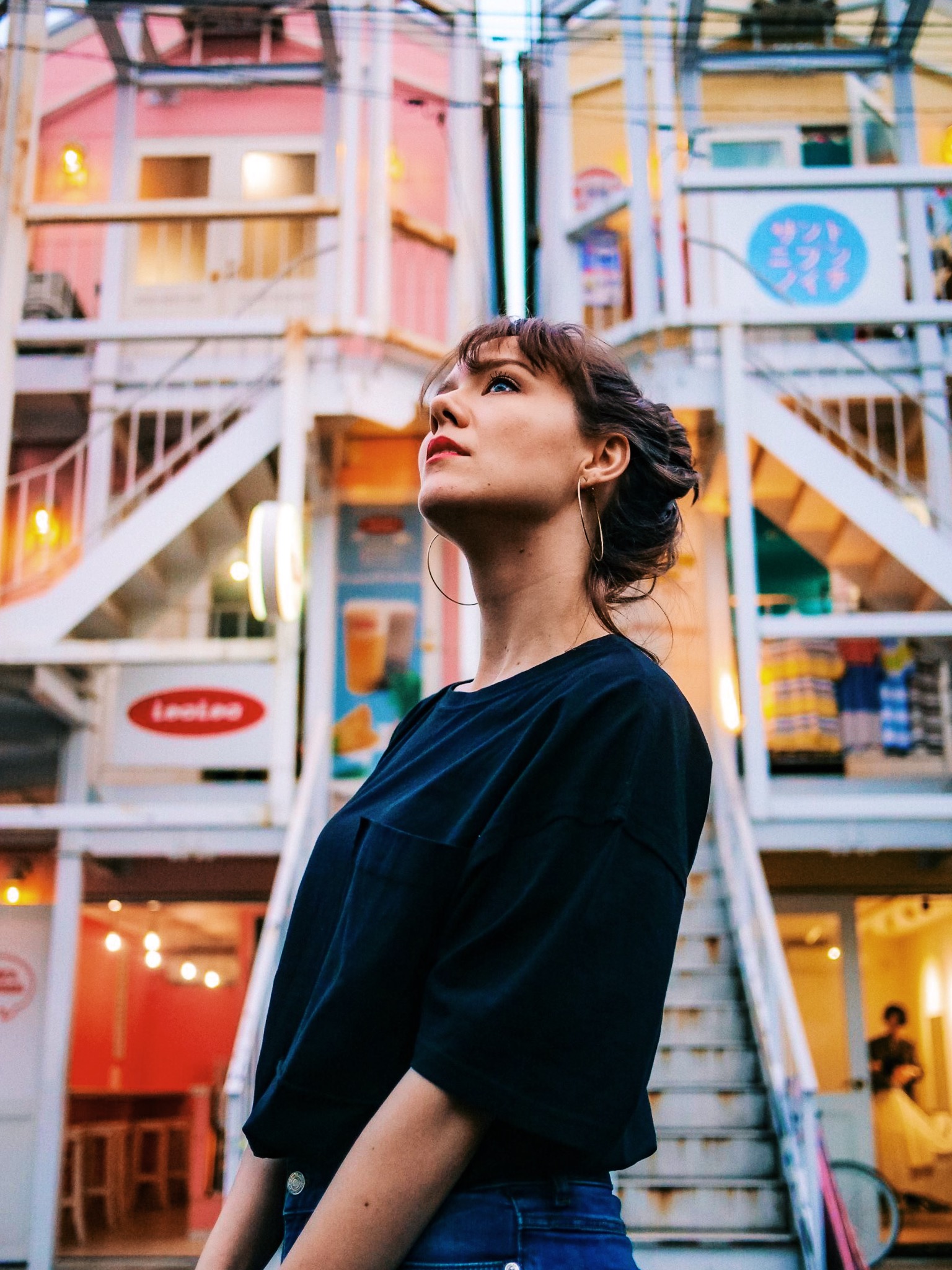 東京生まれ。ティーンの頃から曲を書き始め神話(SHINHWA)等へ楽曲提供をする。またTeriyaki Boyz等数々の楽曲に歌手として参加、数回にわたりiTunes R&B/Soul チャート1位を獲得し話題を集める。高校卒業後はNYへ渡り、米国著名ゴスペルシンガーとの共演やバックシンガーに抜擢されるなど才能を発揮。
帰国後、2013年よりLauren Kaoriとして活動を開始する。
Born in Tokyo. Started writing songs as a teenager and provided songs to idol groups like SHINWA. Sang in various bands like Teriyaki Boyz as a vocalist, achieving #1 in iTunes R&B/Soul Chart multiple times. Was active in singing with well known American gospel singers after moving to the states in high school. Upon returning to Japan, started writing songs as Lauren Kaori since 2013.

・TWICE- 「BETTER」「POLISH」「Pink Lemonade」(Lyric,Compose) 「STAY BY MY SIDE」(Lyrics)
・MAMAMOO- 「Just Believe in Love」「You Don't Know Me」「Sleep Talk」(Lyric,Compose), 「Starry Night -Japanese ver.-」(Lyrics)
・BananaLemon-「Take a Pic」(Compose,Lyrics)
・E-girls- 「Move It!-Dream&anp;E-girls TIME」(Lyric,Compose),「Dance Dance Dance」(Lyrics),「Boom Boom Christmas」(Compose)「Express-Do Your Dance-」(Lyric,Compose)
・ニックン- 「YOU (English ver.)」「Story of... (Japanese ver.)」「Stay In」「This Christmas Time」(Lyrics)
・ジャニーズWEST- 「Ya!Hot!Hot!」(Lyric)
・AAA- 「MAGIC」(Compose)
・TiA- 「UNTIL YOU COME BACK」(Lyrics)
・莉犬 (すとぷり)- 「Rainbow」(Compose, Lyrics)
・藍井エイル- 「アイリス」(Compose)
・Dream Ami- 「はやく逢いたい」「はやく逢いたい(Acoustic version)」(Compose)
・鈴木みのり- 「One More Step」(Compose)
・沼倉愛美- 「What you want」(Lyric,Compose)
・Chuning Candy- 「19 -nineteen-」(Lyrics)
・L'Antica- 「ラビリンス・レジスタンス」(Compose)
・U-KISS- 「Stop Sign」(Lyric,Compose)
・NICHKHUN(From 2PM)- 「Umbrella」(Lyric)
・Da-iCE- 「君色」(Lyric)
・Dance Earth Party- 「WAVE」(Lyric)
・Chuning Candy- 「COLOR」(Lyric)
・May J.- 「Clap!」(Lyric,Compose)
・GEM-「Tears in the sky」(Compose)
・CHANSUNG(From 2PM)- 「夜に」(Lyric)
・PINK CRES.- 「エゴイスティック」(Compose)「TOUGH GIRL」(Lyric)
・JUNHO(From 2PM)- 「時間を超えて」(Lyric)
・高垣彩陽-「If」(Compose)
・寿美菜子-「Bye Bye Blue」(Lyric,Compose)
・96猫-「Chrimson Stain」(Lyric,Compose)
・宮脇詩音-「また君に会える日」「#どこでもシェア〜girlyparty〜」(Compose)
・住岡梨奈-「やさしくなれたら」(Compose)
・2PM- 「Maybe you are」(Lyric)
・GOT7- 「Just right」(Lyric)